Video Surveillance for your Building
Ensure peace of mind with a Trent Security Systems installed industrial CCTV video surveillance system.
We sell & rent and install, maintain & upgrade industrial CCTV video surveillance security cameras and DVR & NVR systems.
Trent's security consultants, each with over 20 years experience at Trent Security Systems, will work with you to configure and install a video surveillance system that ensures your business and employee's safety.
Industrial Video Surveillance System Features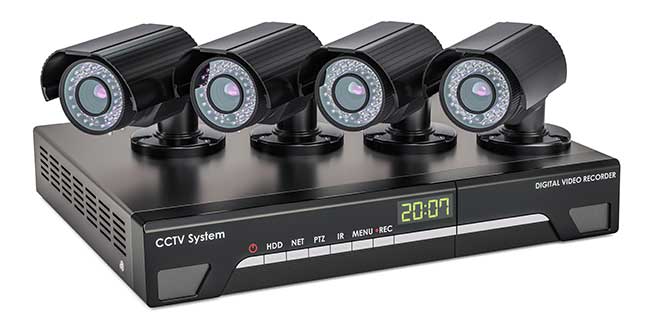 Industrial Video Surveillance System Equipment
Our industrial surveillance cameras provide SD, HD, and UHD image quality and are able to record to DVRs configurable with short and long duration footage retention.
Remote access capabilities and even camera pan/tilt/zoom controls for more advanced applications enable the utmost peace of mind and safety and security for your employees and property.